At the office of Clara Mora, we are dedicated to helping our patients build and maintain a solid foundation for lasting dental health and aesthetics.
While our focus is on the health of your smile, we also want to ensure that you're happy with what you see when you look in the mirror. Dr. Clara Mora offers teeth whitening solutions designed to brighten your smile and boost your confidence.
What is Teeth Whitening?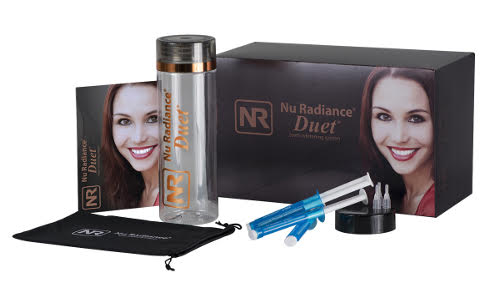 In-Office Whitening 
Dr. Clara Mora performs an examination of your teeth before helping you decide what method would work best for you. This dental examination also helps to determine the cause of tooth discoloration, and evaluate how bleaching procedures may affect  previous dental work. At our Santa Barbara dental office, Dr. Mora can provide patients with custom trays and Nu Radiance whitening gel for convenient professional teeth whitening at home.
How Will My Teeth React?
It's important to know that all smiles are different and not all teeth will achieve the same bright shade of whiteness. A patient may see results at different times, with some seeing a brighter smile earlier on than others. It's also important to understand what shape your teeth are in before going through a whitening procedure. The health of your dentition will play an important role in the final results.
What Materials Are Used?
Bleaching typically uses carbamide peroxide or hydrogen peroxide. Carbamide peroxide is more gentle than hydrogen peroxide, and generally causes less post-whitening sensitivity. Dr. Mora will work with you to determine which method is best. All whitening procedures have the potential to produce mild gum and tooth sensitivity.
What Are the Safety Concerns?
When it comes to over-the-counter teeth whitening, the biggest drawback is using these products without first getting a dental exam and professional advice. Without an examination before treatment, there is no way of measuring risk or determining which bleaching method will work best.
Tray bleaching has an established safety record. Dental enamel has been found not to be significantly impacted through this method of teeth whitening. Custom trays from your dentist offer a more uniform bleaching effect because the trays are made to fit your smile. Store bought trays and strips are made as one-size-fits-all and the bleaching material may not be applied uniformly, rendering uneven results. Overall, teeth bleaching is considered low risk.