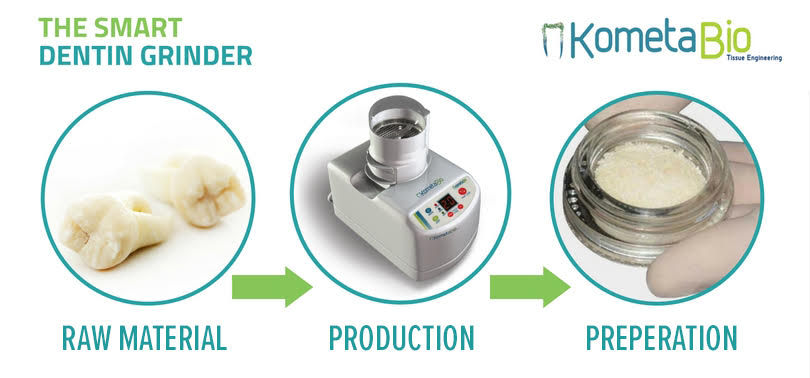 WHAT IS A DENTIN GRINDER?
A dentin grinder is a special device that is used to grind a natural tooth that has been extracted to produce an autologous—self-compatable—bone graft in as little as 15 minutes. Instead of having to use donated cadaver bone, our team can use the patient's own tooth that was extracted to perform bone grafting procedures. This is the most natural, holistic way of obtaining bone grafting material that can be used right away for treatment.
WHY MIGHT A PATIENT NEED BONE GRAFTING?
Bone grafting is often done when a tooth is extracted to prevent bone loss. This is especially important if the patient is ever planning on restoring their missing tooth. A bone graft provides strength when placing dental implants and speeds the healing process. Even if the patient is not planning on restoring the tooth right away, getting a bone graft at the time of extraction can save a lot of time, money, and discomfort in the long run.